Retire the Debt Fundraiser
Proud to be endorsed by The Plain Dealer for Re-Election
as Judge in Domestic Relations Court!
Francine Goldberg for Domestic Relations judge: endorsement editorial
Francine Goldberg was widely known as a hard-charging prosecutor during her 22 years with the Cuyahoga County prosecutor's office. Simultaneously, she was a committed Democrat, serving 11 years on University Heights City Council, the last three as...
Read More...
A Lifelong Democrat
I am proud to announce that I received the Cuyahoga County Democratic Party endorsement on February 1st 2014 for Domestic Relations Court Judge.

I take pride in my reputation as hard-working, fair, and ethical. As an Assistant Cuyahoga County Prosecutor since 1991, I have successfully advocated for victims' rights. I have prosecuted murder and rape cases, fought for seniors who were exploited or abused, and served as Director of the Ohio Internet Crimes Against Children Task Force (ICAC).  Perhaps my greatest experience and accomplishment has been raising four children, together with my husband, David.

I look forward to discussing my candidacy with you further and I hope to earn your vote for this judicial seat. Please feel free to contact me with any questions you may have. I can be reached Francine@GoldbergforJudge.com or my cell at 216.319.0041. Thank you for visiting www.GoldbergforJudge.com. It would be an honor to receive your vote for this position.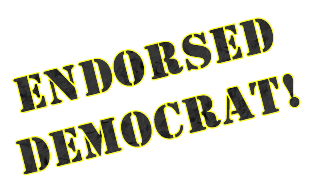 Francine Goldberg